The BERNINA 7 Series includes a meticulously engineered extended freearm with 10 inches of space to the right of the needle. Not only does the B 740 provide plenty of room for large sewing projects; with its 9mm stitch width, it's also ideally suited for beautiful decorative stitching. Small sewing jobs such as inserting zippers are completed flawlessly. And as your ambitions grow, the B 740 can be further upgraded with a wealth of optional accessories. For instance, add the BERNINA Stitch Regulator (BSR), which guarantees consistent stitches when free-motion sewing and quilting no matter how quickly you move the fabric.
Key Features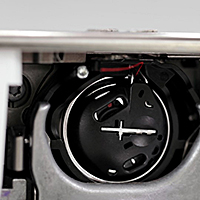 THE BERNINA HOOK
The heart of the BERNINA 7 Series features a novel, centrally placed driver, which allows the BERNINA Hook to run fast yet quietly. The BERNINA Hook sews high-precision stitches up to 9 mm in width with speeds up to 1,000 stitches per minute. The bobbin holds up to 70% more thread than standard bobbins allowing you to sew longer without interruption.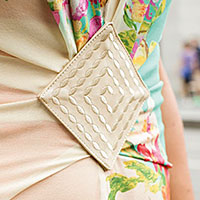 TOTAL STITCH CONTROL
All BERNINA 7 Series models provide an exclusive level of stitch control. Whether altering the stitch length, stitch width or needle position, the machine will remember the stitch details for you. Your personal settings can be saved and retrieved at will—and the USB connection even allows you to import and export stitches and stitch patterns or combinations.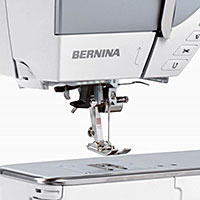 SEW WITH EVEN GREATER EASE
The B 740 performs many tasks all by itself. The presser foot lowers automatically at the beginning of a seam. Threading is semi-automatic, and the thread is automatically cut when you reach the end of a seam. The standard package also features a practical extension table that makes working on all your sewing projects an absolute breeze.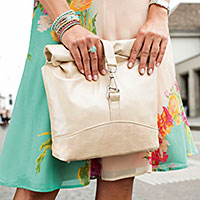 BERNINA ADAPTIVE THREAD TENSION
The BERNINA Adaptive Thread Tension, a BERNINA innovation, provides ideal thread tension for each and every stitch type, in any variation. The tension is electronically adjusted to the selected stitch width, length, speed, and needle position on each penetration of the needle into the fabric. The result is the finest stitching without pressing a button.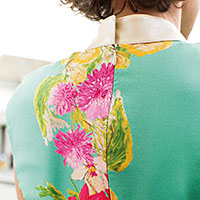 BERNINA DUAL FEED
The innovative BERNINA Dual Feed tames hard-to-manage fabrics providing superb fabric feed and optimum visibility while sewing. Easy to engage when needed, the BERNINA Dual Feed tucks completely out of the way when it's not.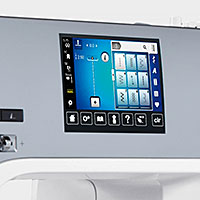 NEW USER INTERFACE
User-friendly features and intuitive navigation: the Sewing Consultant and built-in tutorials offer direct onscreen support and instant answers to your questions.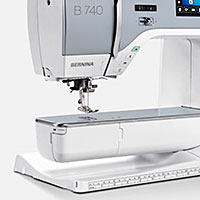 EXTENDED FREEARM FOR BIG PROJECTS